Originally posted on the official site on October 2nd:
It's been a little over a week since we kickstarted Month of the Mad God: Reconstruction! Plenty of content came right off the bat, including Vital Combat, Exaltations, several completely remade dungeons, and a free campaign for the realm's most diligent builders! While we continue working on the second part of MotMG and beyond, we wanted to use today's short blog to show off some interesting statistics from the first 9 days of activities. Please enjoy!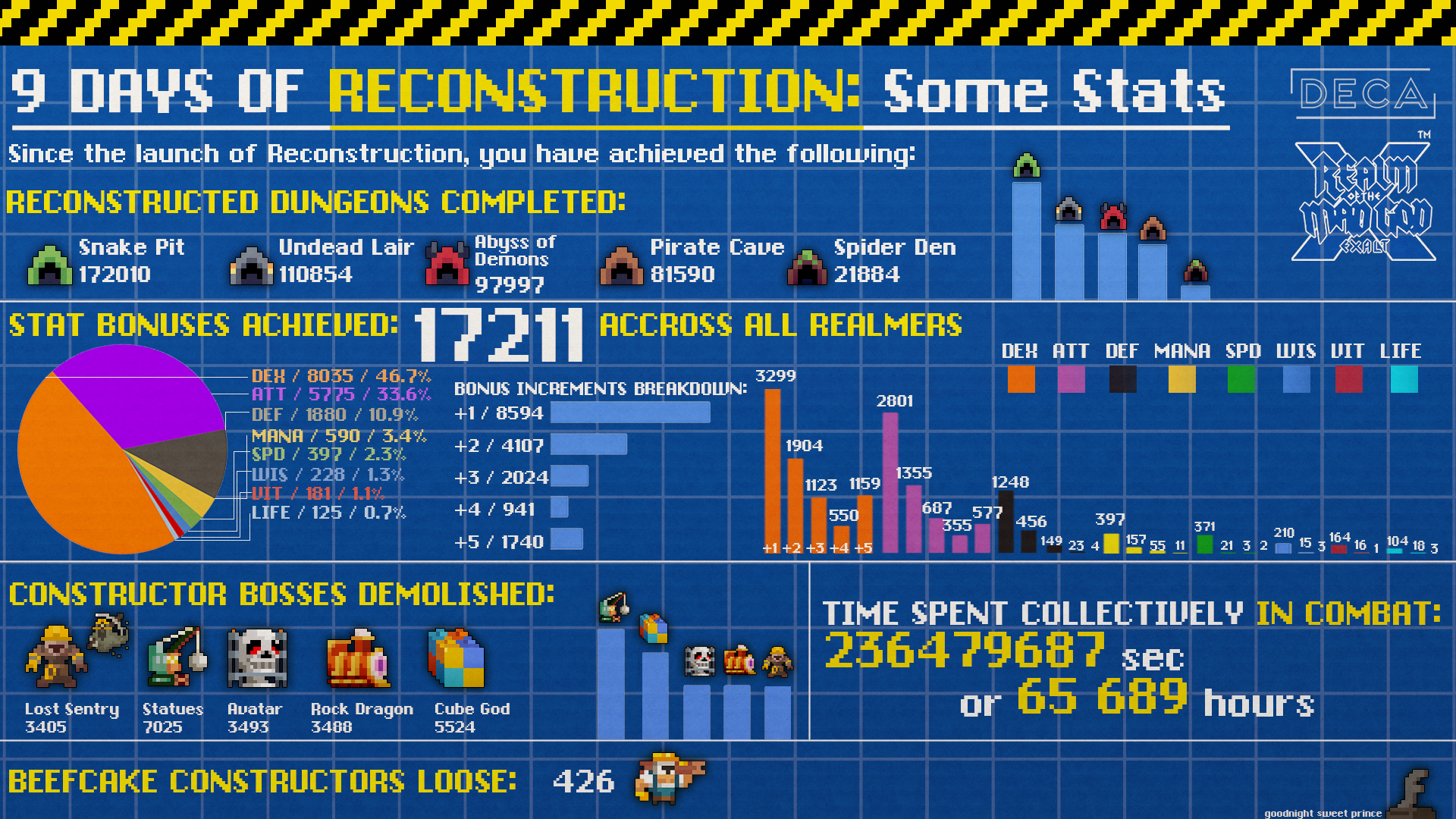 What do you think this data will look like by the end of the month?
@moderators Please move to News & Information